The advertising and public relations major offers several paths for students who are interested in working in media. This dynamic field consists of creative thinking, brand storytelling, strategic communications, social media management, campaign concepting, public image maintenance and much more. You'll become well-versed as a true media professional through experiential learning—create and present campaigns for clients, pitch creative concepts, design and storyboard advertisements and practice content management—all before you graduate.
College

Hours Required

52 credit hours

Areas of Focus

Brand Management

,

Media, Data and Analytics Creative

,

Public Relations

,

Global and Multicultural Communication
The Nebraska Difference
Find Your Academic Community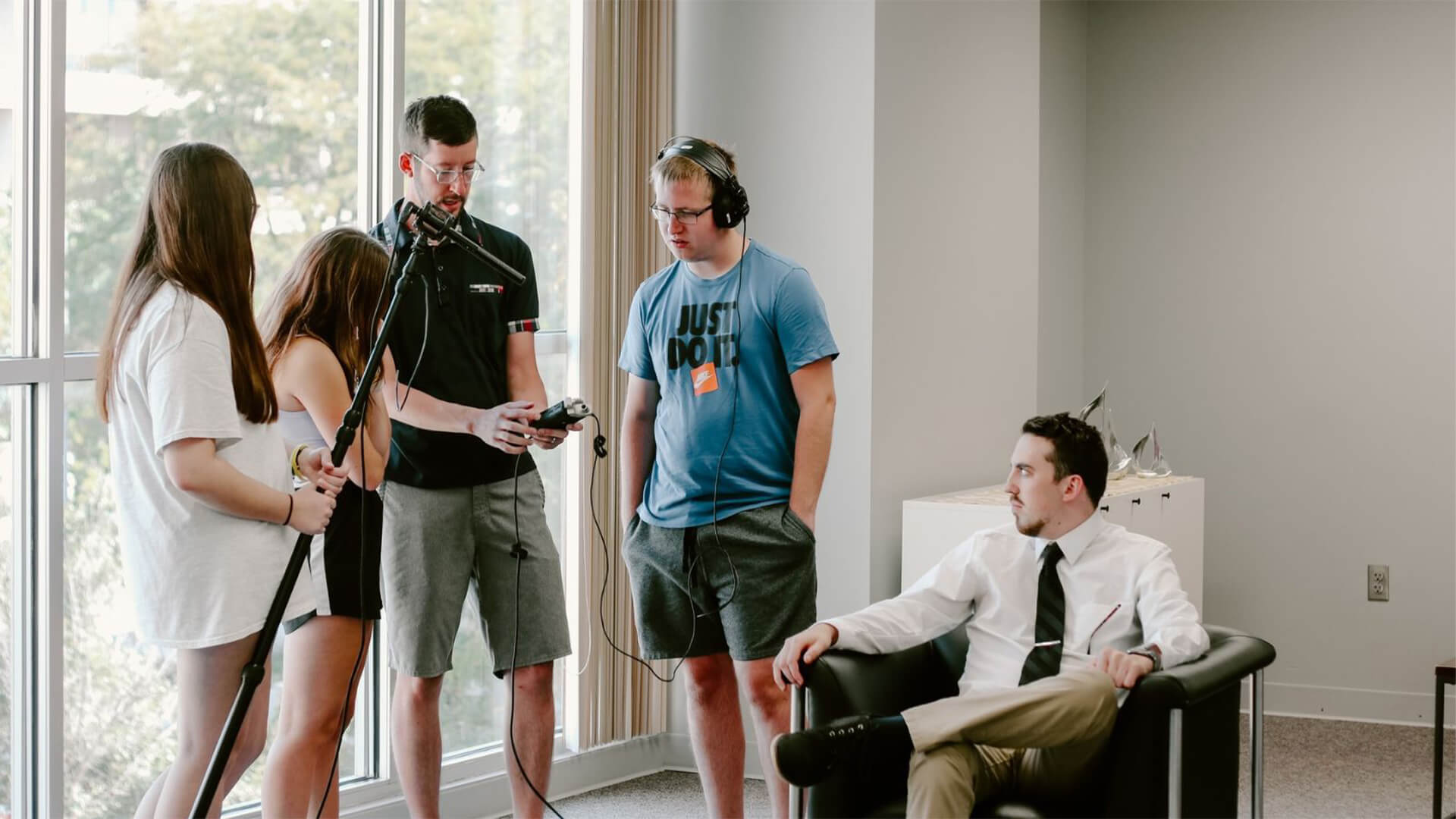 Program Features
The Experience Lab
Work with faculty liaisons and professional mentors to build your academic skill set and explore your interests in one of the College of Journalism and Mass Communications (CoJMC) media outlets, like Buoy. Buoy is a full-service, student-run advertising agency under the College of Journalism and Mass Communications that creates deliverables for nonprofit clients, including PR, social media and web design. 
Student Competitions
Put your public relations, marketing and content creation skills to the test by joining the national award-winning Bateman Competition team or the National Student Advertising Competition (NSAC).  
Campus Involvement
Getting involved in clubs on campus, like Ad Club or the Public Relations Student Society of America, is a great way to network, build career skills and learn from professionals in the industry. You'll have the opportunity to grow professionally as you connect with students, professors and alumni, tour agencies and local businesses and build your resume and portfolio.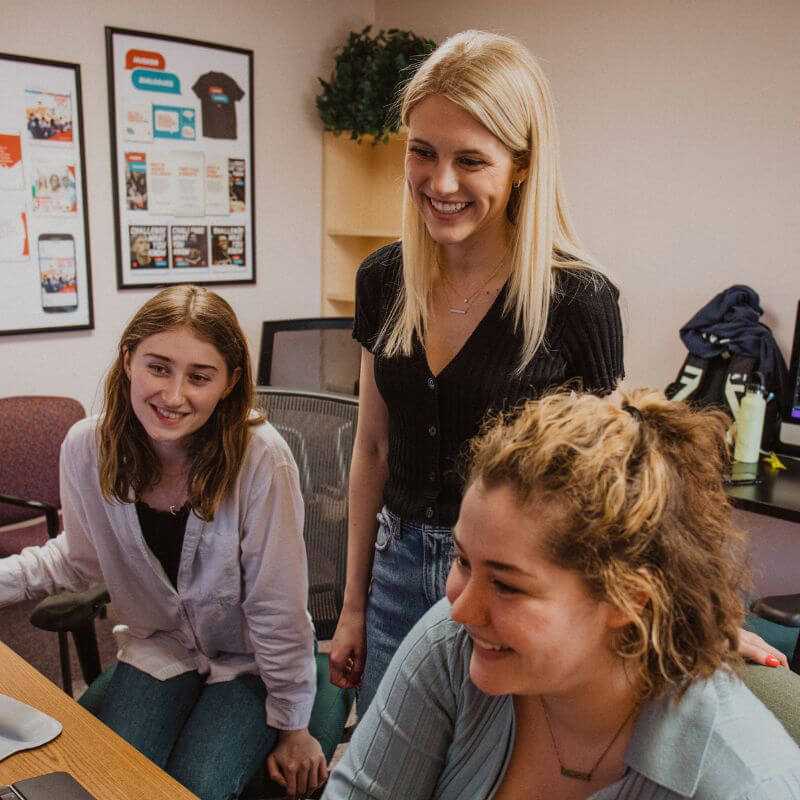 Notable Courses
Introduction to Advertising and Public Relations (ADPR 151)

Fundamental concepts and processes underlying integrated marketing communications in a global marketplace. The discipline's historical roots and current role of professionals.
Strategic Writing for Advertising and Public Relations (ADPR 221)

Writing techniques to develop effective, goal-oriented communications for diverse audiences, tactics and media. Objective news-style writing, digital storytelling, persuasive ad copywriting and promotional direct marketing.
Strategy Development for Advertising and Public Relations (ADPR 283)

Examine client problems and possible solutions. Develop and evaluate strategies and tactics for promotional communications. Incorporate research and strategy development, culminating in a creative brief.
Copy and Concept (ADPR 323)

Develop copy that effectively promotes a brand. Copywriters will write longform and shortform copy, scripts for television and radio and copy for interactive media.
Public Relations Planning and Strategy (ADPR 350)

Focus on strategic public relations planning and explore the specialty practice areas related to public relations. Apply strategic principles to solve public relations problems.
Media Planning and Strategy (ADPR 360)

Principles and practices of planning, evaluating and selecting a variety of media. Marketing-driven strategic approaches to understand how media fits into an integrated communication system.
Huskers Do Big Things
Internships
Social media intern, Sheldon Art Museum
Marketing and communications intern, Lincoln Airport Authority
Marketing design intern, Hudl
Digital creative intern, redthread
Creative media intern, University of Nebraska–Lincoln Athletic Department
Account intern, Bailey Lauerman
Careers
Account coordinator, Mischief USA
Content writer, Brafton
Social media and marketing coordinator, Route One Apparel
Social media specialist, Bailey Lauerman
Marketing coordinator, Foundation for Lincoln Public Schools
Internal marketing and communication specialist, Nebraska Department of Health and Human Services
Graduate Schools
M.A. Integrated Media Communications, University of Nebraska–Lincoln
Outside the Classroom
Apply to work at the Daily Nebraskan, the independent student newspaper. Write for the culture, news, opinion or sports sections of the paper or join the multimedia or sales teams.
Build connections and learn more about your areas of interest in a registered student organization. Ad Club and the Public Relations Student Society of America (PRSSA) provide many networking opportunities.
Showcase your work at a high level as you compete against other schools and businesses for various awards and scholarship opportunities.
Featured Faculty
Jemalyn Griffin, Assistant Professor of Practice

Jemalyn Griffin is an integrated marketing communications industry expert and Advertising and Public Relations Assistant Professor of Practice for the College of Journalism and Mass Communications at the University of Nebraska–Lincoln. Griffin teaches undergraduate and graduate-level courses in social media theory and practice, digital communications, strategy development, strategic writing and digital branding. She currently serves as the Director of Jacht Advertising Agency and the Faculty Advisor for Public Relations Student Society of America (PRSSA).
Academics & Experiential Learning
The checkout room in Andersen Hall has any type of equipment you need to create media for class or personal projects, from various types of cameras and lighting equipment to audio recorders and production mixers.
Your portfolio will build itself through each class, from an intro-level strategic writing course to a capstone experience with real clients.
Career Preparedness
An in-house Career Development Specialist is available to help you with career preparedness. Discuss internships, careers, resumes, cover letters and even practice with mock interviews.
Most students end their collegiate careers with multiple jobs and internships under their belts.
Community
Find your academic community as you connect with students, faculty and staff who will lead you to new opportunities in and out of the classroom.
Become a CoJMC Ambassador to share your story with prospective students and build leadership and communication skills.
Have Questions?
We're Here to Help
If you have questions about the Advertising and Public Relations major or navigating the application process, contact us.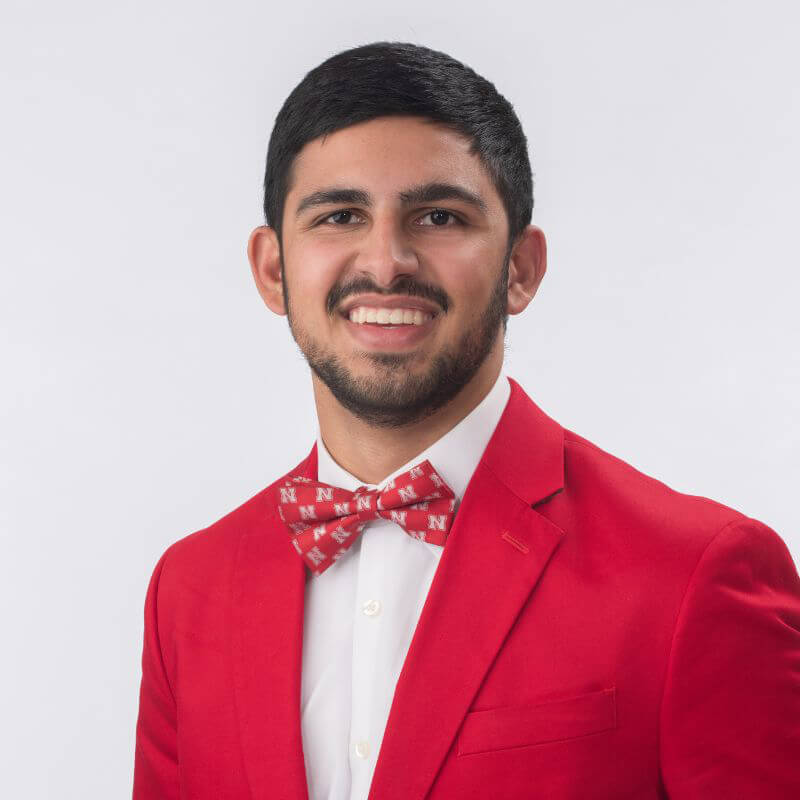 Contact Name

Alex Fernando

Contact Title

Assistant Director of Recruitment

Phone

Email